Product characteristics
Steel lamina coupling

Series for pump drives

Coupling in accordance with API 610, API 671 optionally

Backlash-free - torsionally stiff - maintenance-free

Torque up to 560,000 Nm

For shaft diameter up to 400 mm
Coupling description
RIGIFLEX®-N couplings are used on such applications which require a reliable and maintenance-free torque transmission with shaft displacement at the same time.
RIGIFLEX®-N was developed for pump drives in particular. This coupling system corresponds to the regulations of API 610 and may be supplied in accordance with API 671 optionally. (API = American Petroleum Institute)
Torques from 240 Nm to 280.000 Nm are available in 15 sizes for an optimum adjustment to the different applications.
Laminae
RIGILFEX®-N laminae are waisted laminae sets arranged in layers. They are connected to the hubs or flanges, respectively, in an absolutely backlash-free fit by means of positive-locking set screws. The number of the layers of individual laminae allows to vary torques, displacement figures and stiffness for special designs.
Securing the spacer
Since our main idea with the development of RIGIFLEX®-N was to comply with the standards of API 610 and API 671, the spacer is secured by a safety catch, too.
In case that the laminae break the spacer remains within the coupling.
In general the removable part is supplied along with a laminae set preassembled by the manufacturer.
Explosion protection use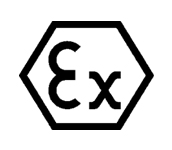 RIGIFLEX®-N couplings are suitable for the use in drives in hazardous areas. The couplings are certified according to EC Standard 94/9/EC (ATEX 95) and belong to category 2G/2D, are confirmed and thus suitable for the use in hazardous areas of zone 1, 2, 21 and 22. Further information
API 610 and API 671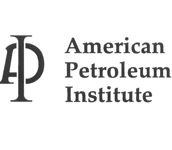 RIGIFLEX®-N corresponds to the specifications of the API 610 standard and can optionally be supplied in accordance with the API 671 standard. RIGIFLEX®-N is designed for average and heavy operating conditions in the pump industry. It is used on process pumps, boiler feed pumps, pipeline pumps of chemistry and petrochemistry. RIGIFLEX®-N is furthermore suitable for applications in the marine andcompressor industry.